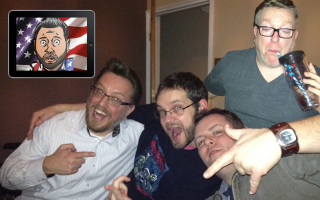 SPOILER ALERT!  You're listening to the ComicsOnline Podcast. Season Thirteen. Episode Eighteen. The ComicsOlogists Decide AGAIN. This episode Kevin and Dune join Tim, Jon, and Matt from The Hat Decides and Quiet Panelologists at Work at Tim's house in Wolverinetown, England. Topics include comics conventions, television, dog pyramids, and battered sausage. Click the PLAY button [...]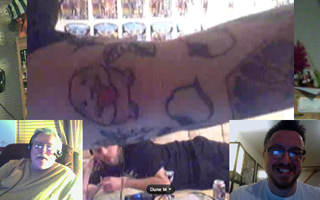 SPOILER ALERT!  You're listening to the ComicsOnline Podcast. Season Thirteen. Episode Fifteen. Holiday Spectacular Best of 2012 pt 2. TV! GAMES! EVENTS! STUFF! (Additional music by Geoff and Jill Siegfried) Click the PLAY button below to listen to this episode of the ComicsOnline Podcast: Holiday Spectacular Best of 2012 pt 2. If you have comments, [...]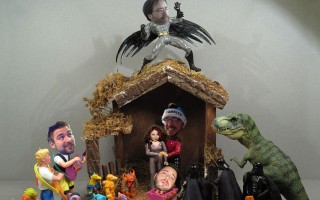 SPOILER ALERT!  You're listening to the ComicsOnline Podcast. Season Thirteen. Episode Eleven. St Nicholas Day. This episode Kevin and Dune are joined by Connie, Chad, Mary Anne, Jessica, and Bill. Topics include Christmas presents, food, geeked out Xmas songs, Lego games, Dickens Cider, Marvel Now, New 52, goth club, London Super Comic Con, and Rock [...]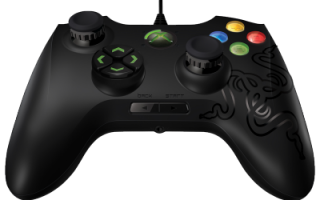 by Kerrie Hui, Reporter Let's face it – Holiday season is the time when family wants to meet and ridiculous amounts of food is to be had whilst you have been tragically parted away from your console and most likely a Double XP weekend. But despair no more, because holidays also mean the possibility of [...]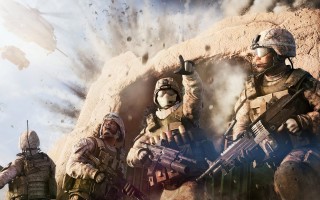 OORAH SPEC OPS by Karissa Barrows, Editor It should be said, first off, that this review covers only the single player campaign of Medal of Honor: Warfighter.  I'll be reviewing the multiplayer separately (and later).  Now!  Down to business.  Warfighter was one of the few new games of the release season I was excited enough [...]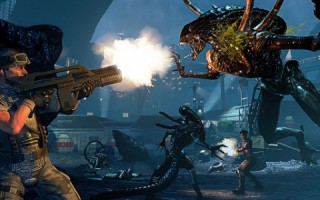 by David "Aussie Dave" Lobato, Reporter, and Jayden Leggett, Assistant Editor One of the highlights of our trip was getting the chance to play a couple of multiplayer matches of the upcoming Aliens: Colonial Marines. Quite simply, it blew our collective minds! Whilst eagerly waiting in line for out turn, we had plenty of time [...]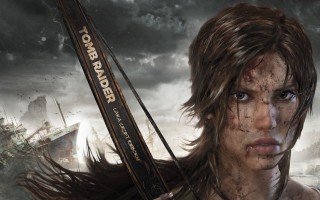 by Jayden Leggett, Assistant Editor Having spent a long time away from the Tomb Raider series, I felt it was time to jump back in to things with this upcoming reboot by trying out the pre-beta hunting demo (plus, the line wasn't too long at the time). The demo began with a bruised and bloodied [...]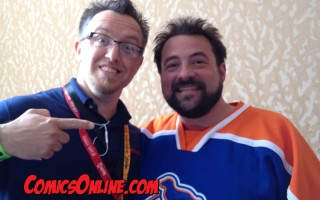 SPOILER ALERT!  You're listening to the ComicsOnline Podcast. Season Twelve. Episode Sixteen. Kevin Smith Interview. Recorded at Comic-Con 2012. Hello again and welcome to the ComicsOnline Podcast, Season Twelve Episode Sixteen. …I'm your host Kevin Gaussoin, but instead of our usual group of podcasters, we've got Yet another interview podcast. This episode, I had the [...]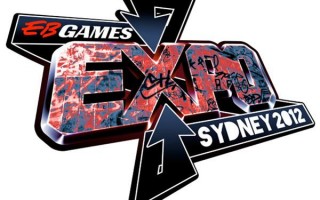 It's time to strengthen those joystick wrists and stretch your favorite gaming thumbs, because the EB Games Expo is fast approaching, and ComicsOnline are heading to Sydney, Australia to keep noobs and hardcore gamers alike well-informed of the coolest up-and-coming video games for your favorite consoles. Want to find out how you can experience the [...]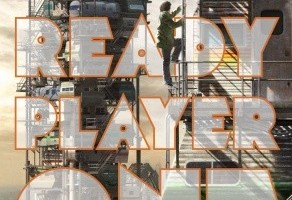 by Mary Anne Butler, Reporter and Bill Watters, Editor We caught up with Ernie Cline during his recent book tour promoting his latest best selling novel, Ready Player One. For anyone who came of age in the golden era of arcades (the mid 80′s), this is a story for you. How can any story that [...]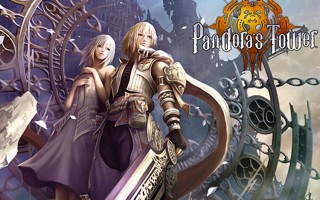 by Jayden Leggett, Assistant Editor (Australia) Pandora's Tower gives a new meaning to the term "Chains of love", as players take on the role of hero Aeron (read: "bitch-whipped girly-boy") as he uses his magical chain to vanquish monsters to recover flesh for his beloved Elena (read: "slave-driving task-master"), in order to prevent her [...]
Hot damn, it's mah birthday!
(Not really.) (But really.)
The rumor is rumor no more!! Does this even need words?
Maybe just these:
Oh. My. Shit.
Read on to view the trailer!
by Mike Favila, Reviewer
After reading the fun 
Avengers Origins: Assemble!
 (read my review
here
), I was curious to see if there would be any major differences in the pacing of this app. With the same writer (Rich Thomas) and the same excitable narrator (Stan "The Man" Lee), would this just be more of the same? Amazingly, I found a more intereresting, engaging adventure.
by Mike Favila, Reviewer
With the upcoming theatrical release of the inevitable blockbuster The Avengers, Marvel have released two apps to tie in which should appeal to a younger audience. Avengers Origins: Assemble! is the first cannonball from the promotional might of Disney, but it's charming on its own merits and hits the mark.