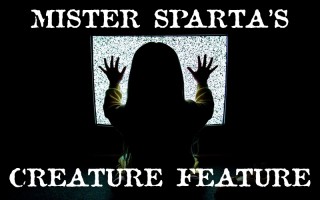 by Mister Sparta, guest reviewer Hello folks and welcome back to another chilling edition of Mister Sparta's Creature Feature.  Tonight we tackle the hot ticket on the horror scene: Zombies.  Seems these days everyone's got a zombie story to tell and anyone with a Kickstarter account and a low-cost cult actor in their back pocket can […]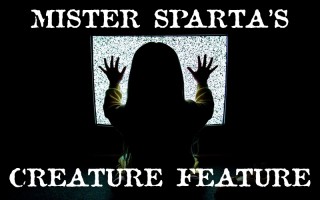 by Mister Sparta, guest reviewer Hello folks and welcome back to another chilling edition of Mister Sparta's Creature Feature.  Tonight, it's time to play as we take a look at Curse of Chucky.  So, sharpen up your knives, snap your overalls, and let's dive into the killer ginger doll fun. When I first turned on Curse of […]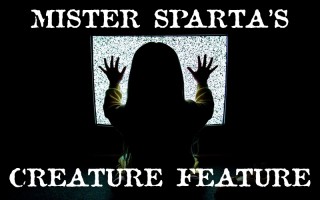 by Mister Sparta, guest reviewer Hello folks and welcome back to another edition of Mister Sparta's Creature Feature.  Tonight, we blast off to outer space as we get a little retro and dig up a gem called Event Horizon.  Fasten your seatbelts, cause this ride gets bumpy. This film centers around an experimental spacecraft that, after […]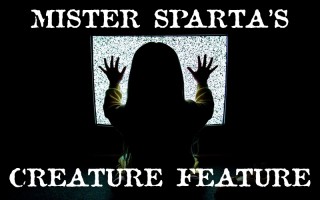 by Mister Sparta, guest reviewer Hello again, folks, and welcome to  "Mister Sparta's Creature Feature."  Let me start off this review with a great quote:   "All Great Films, Without Exception, Contain An Important Element Of No Reason." This quote was from the movie I'm about to review: Rubber. I'm going to start by telling you […]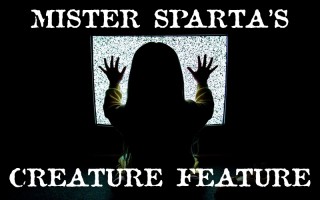 by Jason Sparta, guest reviewer Hello folks and welcome back to Mister Sparta's Creature Feature. Now, before I begin, let's take a trip down horror memory lane at a director known for creating one of the most iconic characters in horror movie history, John Carpenter.  When you think of John Carpenter, what movies come to mind?  Big Trouble […]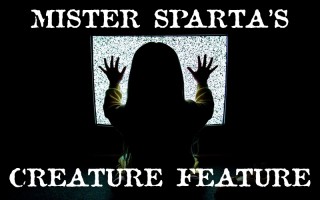 by Mister Sparta, guest reviewer Hello, everyone, and welcome to the latest edition of Mister Sparta's Creature Feature.  This time around I'm going to touch on a subject close to my heart: Werewolves.  I find the mythos of lycanthropy very fascinating, yet as far as media goes, I find only rare few werewolf movies that I find […]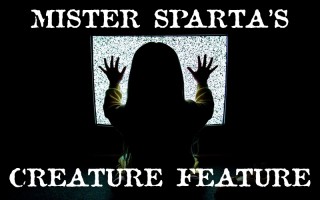 by Mister Sparta, guest reviewer Hello, folks, and welcome to the first (and hopefully not the last) edition of Mister Sparta's Creature Feature.  Tonight's selection: Stake Land. I watched this movie with the lowest of expectations.  Why?  Because lately, my faith in vampire movies has gone down the shitter.  In my lifetime, only three, count em, […]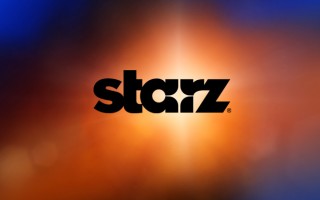 by Mary Anne Butler Reporter/Photographer  Today STARZ released an all new trailer of its hotly anticipated drama, "Black Sails," as well as the first-ever trailer for the anticipated second season of "Da Vinci's Demons" at New York Comic Con. "Black Sails" is a STARZ Original series from executive producer Michael Bay premiering on STARZ […]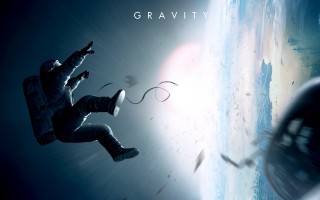 by Mary Anne Butler, Reporter/Photographer Silence.  Complete and stunning silence.  Until some ass in the front of the theater rustles around for his candy and makes a snide comment.  I shush him.  He stays quiet, mercifully.  It's very rare the commotion of so many bodies in one room during a film bothers me, I've […]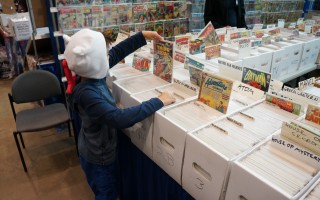 by Mike Favila, Editor This weekend, I attended the Baltimore Comic-Con with my family and local friends.  Billed as 'America's Greatest Comic Book Convention', it's pretty much the last safe haven for comic creators.  Whether you're an writer, penciller, inker or colorist, you won't be edged out of a booth by some girl who was on […]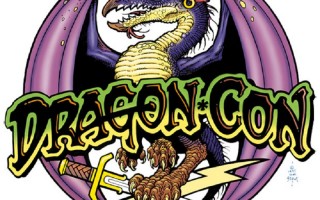 And that's really what the convention was about for me. Yes, my experience was wholly atypical, but I wouldn't trade it for anything. Because, for me, Dragon Con was about the people. It was about sharing the experience, sharing the passion for a story and the love of a character (or twelve). In the course of four days, I made amazing friends, got to listen to talented people share their passions and experiences and insights into their jobs, and created memories I'll treasure for years to come.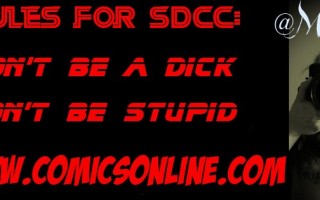 by Mab, Mary Anne Butler, Reporter/Photographer I will totally admit my opinion of SDCC has changed over the last two years.  Especially this year.  I don't know how many of you noticed, but this was the first time in what, six years, there were ZERO big Twilight related panels.  I firmly believe this is why […]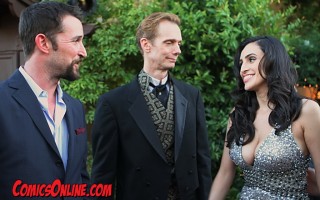 (featured here are Noah Wyle, Doug Jones, and Valerie Perez) by Mary Anne Butler, Reporter/Photographer This year seems to be having fun pushing me out of my comfort zones.  Things like flying by myself for the first time in several years (because really, Bill is the best travel buddy I could ever ask for), the […]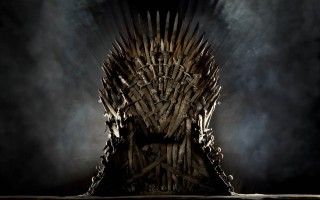 Join Chelsea Doyle as she looks over the popular HBO show Game of Thrones and picks her top ten favorite characters. Who is going to be on the list? It could be one of your favorites. Game of Thrones is on HBO Sunday nights at 9 PM EST, and there are only two episodes left of season three. A general warning that there will be spoilers through season three of Game of Thrones and a few references to the books in this article. Check out our Facebook page and tell us your favorite character. Winter is coming, and you know nothing, Jon Snow!