Future stars and would-be actors may find the following announcement to be very useful, as an exciting new screen acting course will be opening in Sydney very soon. The ISA (International Screen Academy) is now open for auditions – to apply visit www.isasydney.com.au – applications close Nov 23.
Could you be the big screen's next super hero? Read on!
Gaming, animation and CG:
Visionary school breathes new life into Screen Acting with the help of world class technology!
The newest addition to Sydney arts hub Waterloo, The International Screen Academy (www.isasydney.com.au), will empower its students for success in the fast changing 21st century film and TV industry through a uniquely practical syllabus intertwining performance with new media technologies and cross-disciplinary training.
Recognizing the growing importance of new media and technology in the creative fields, 'ISA' as it will be known, will expose students to other screen acting avenues outside of the traditional and more familiar TV/Film trajectories. As well as practical training in all areas of contemporary screen and broadcast media – ISA will cover units on gaming, animation, CG, voice-over, high-end effects, 3D and green screen – all on site at their Young Street campus.
According to Creative Director Tony Barclay, "ISA will offer aspiring actors more than just a traditional acting syllabus. Students will learn about other really vibrant, professional areas that can afford tremendous long-term career potential – think animation, gaming… By exposing our students to the best technologies and industry insight Australia has to offer – they will graduate with a thorough and intimate understanding of the commercial industry and know exactly where and what opportunities are available outside the box."
Built by professionals, ISA's teaching staff is made up of well-known working actors, film practitioners and industry experts – including Nicholas Hope (AFI Award Winner 1994, Bad Boy Bubby), Kevin Jackson(The American Conservatory), Bill Pepper (dialogue coach to 4 Oscar winners) and acclaimed choreographer Julia Cotton, among others.
ISA will call upon some of Australia's finest creative technicians – in a bid to give young actors a more "real world" insight into the realities of getting creative projects off the ground. Scheduled visits from industry leaders in social media, technology, health, law, business, finance, marketing and public relations will all serve as part of ISA's cross-disciplinary learning strategy.
The ISA campus at 242 Young Street will house tailor made, cutting-edge film, sound and production studios on site. These capabilities will include;
- High End Visual FX (effects) for Green Screen, Digital and Special FX for acting and motion capture.

- Full Hollywood grade audio and post-production facilities.

- Instant non-linear recording and playback of classroom footage.

- Video on demand for school reference library.

- All rooms interconnected for audio/visual link up.

- Casting standard recording facilities and editing suites.
Audition applications for ISA's Advanced Diploma of Acting for Contemporary Screen Media (offered in partnership with the Registered Training Organisation International Film School Sydney 9114) are now open. Auditions will be held in the last 2 weeks of November. For full course details and applications, visit www.isasydney.com.au.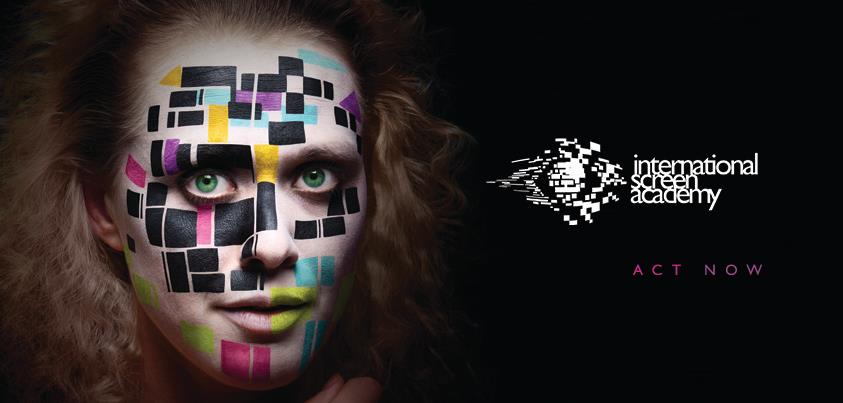 Keep rehearsing for the part by visiting ComicsOnline.com and also our Facebook page for further news, reviews, interviews and everything geek pop culture!