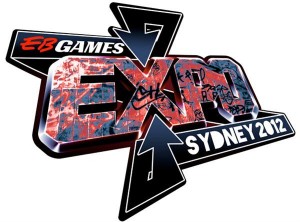 by Kerrie Hui, Reporter
Firstly I would like to say every single person out there whom have told me that playing video games would never amount to anything: YOU'RE WRONG!
Now that that's out of my system…
EB Games Expo 2012 is a 3-day Australian event showcasing the latest and upcoming new release games, allowing its patrons a chance to demo and play the games before they are released. It's a great opportunity to trial new games before they appear on the market, because if you're like me and get sucked in to the major titles such as Call of Duty, Medal of Honor, Halo etc, it can get quite pricey come October/November when most of these hit the shelves.
This year EB Games Expo was held at Sydney Showgrounds (previously in Gold Coast, 2011) and featured games such as Call of Duty: Black Ops II, Medal of Honor: Warfighter, Halo 4, Crysis 3, Assassin's Creed III and consoles such as the Wii U, all to be released within the next 2-3 months. Vendors such as Razer, Sennheiser, Alienware and Turtle Beach to name a few also showcased their latest items (for a full list of publishers and exhibitors present during the expo click here).
I had the pleasure of attending the second day of this year's expo with my fellow Aussie team here at ComicsOnline, Dave Lobato and Jayden Leggett, who flew up to Sydney from Melbourne for the weekend.
The morning started off with gloomy and rainy weather, which didn't affect my mood, seeing as I would be indoors most of the time anyway. We entered the exhibition with the Ultimate Gamer pass holders and bee-lined for the store before the crowds came in and had the chance to take a look at what was for sale. I had to restrain myself from purchasing everything in sight.
We then ventured to the Nintendo area to have a browse around and take some photos, as well as talk to some of the staff there whilst they weren't too busy. From upstairs in the Nintendo 3DS section (Pokémon was here! It's my favourite childhood game) we could see the whole exhibition and we had the chance to talk to two of the demonstrators, who were extremely nice. Jayden and I played a round of Rayman Legends on the Wii U, which required us to work as a team to get through the levels, as some items were not visible on the screen but only available on the Wii U Controller Screen.
From there we continued on through the booths, eventually landing upon the Mag II Wireless Magneton Induction Controller, first showcased at E3 2012, available to try. I want one. I want one bad. And considering the price tag of $128 AUD, I definitely will be getting one when it becomes available here in Australia in November.
Dave, Jayden and I then split up to cover more ground. I wandered around the various booths, deciding on my point of attack, and finally deciding to check out the Playstation Booth as they had the smallest lines. I trialled most of the PS Vita Games, such as Uncharted Golden Abyss, FIFA 13, Super Monkey Ball etc as well as having a good laugh when I found the Cookie Monster dancing at a Playstation Move booth.
Most of the day was spent in lines, but the one game that was definitely worth the wait and deserves a shout-out was Call of Duty: Black Ops II. I have to admit I was pretty hesitant seeing as Black Ops was kind of a let down to me, but after watching the trailer and then having the chance to play 2 rounds of multiplayer I am definitely intrigued. IT. WAS. AWESOME! The hype surrounding it lived up to its expectations.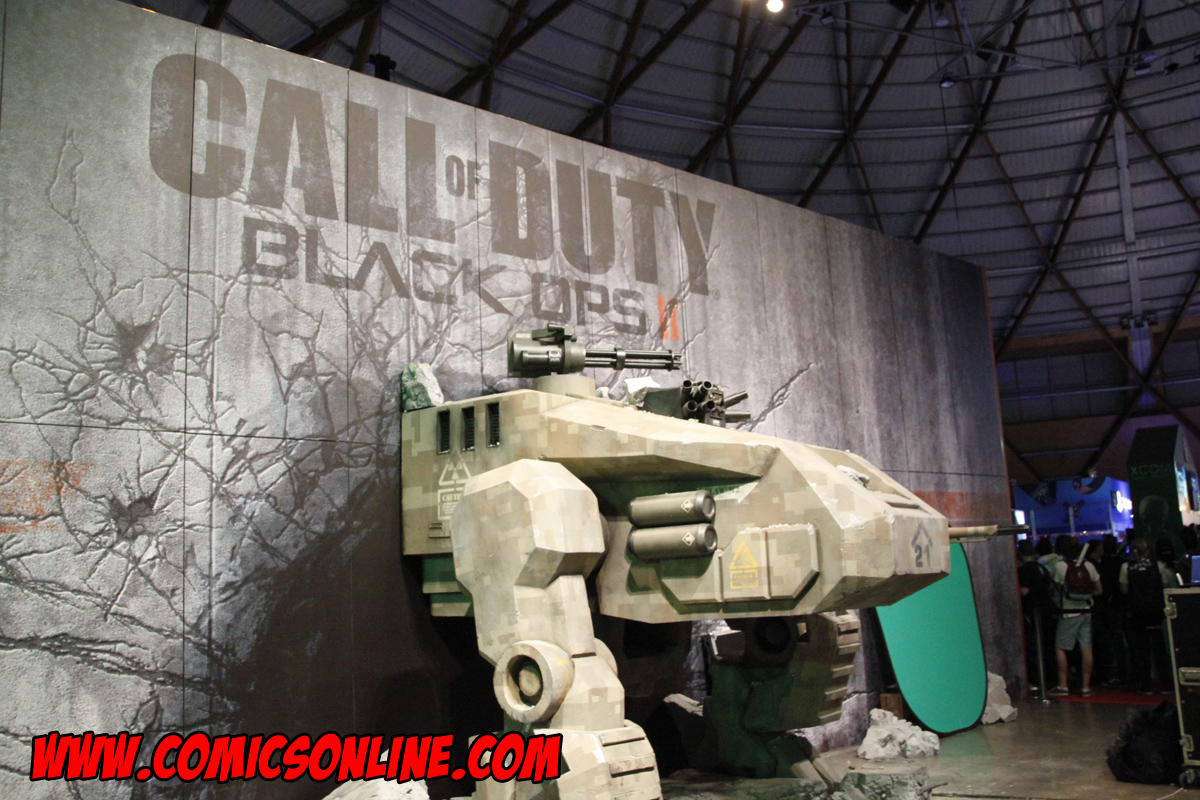 Another game worth mentioning is Medal of Honor: Warfighter. It runs on DICE's Frostbite 2, which is the same engine used in Battlefield 3 and I have to say it was pretty stunning. If you have an Xbox Live Gold membership, a beta is available right now for you to try. The multiplayer looks like it could give CoD and Battlefield a run for it's money, but how it will fair in attracting fans of those franchises is questionable, especially when its release date is so close to Black Ops II, which has a considerably higher fan base.
Other than that I had a fun day trying out new games and gadgets, talking to fellow gamers and getting some insights from developers about the games. I'll refer you over to Dave and Jayden's reports, which are more content-oriented and will also detail the opening and closing ceremonies.
Want more coverage to satisfy your geek cravings? Visit ComicsOnline.com and our Facebook page for more in-depth coverage of events and celebrities and for everything geek pop culture!
Comments
comments