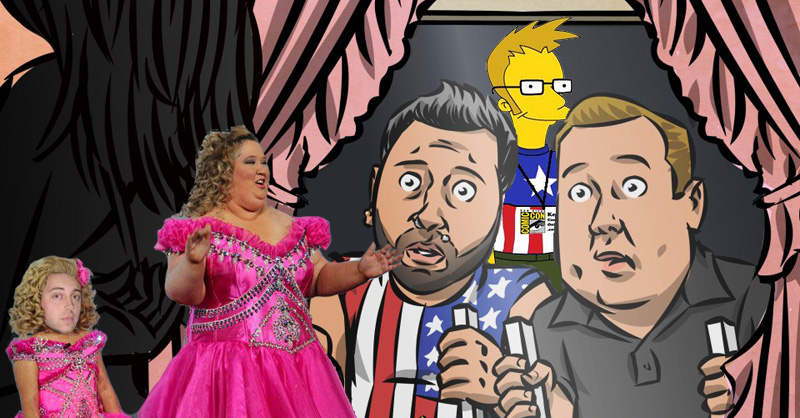 SPOILER ALERT!  You're listening to the ComicsOnline Podcast. SeasonThirteen. EpisodeTwo. Dune and Gio Talk Stuff. Recorded October 2, 2012.
This Episode, Kevin and Dune are joined by Kroze, Giovanni, Connie, and Alex. Topics include Looper, TV shows, podcasts, tattoos, and everything geek pop culture.
Click the PLAY button below to listen to this episode of the ComicsOnline Podcast: Dune and Gio Talk Stuff.
---
If you have comments, questions or suggestions for the ComicsOnline Podcasters, we invite you to post 
on our Facebook page, tweet us on Twitter, or email us at [email protected]
All original material in this podcast Copyright ComicsOnline.
Keep subscribing to the ComicsOnline Podcast for more celebrity interviews, more television coverage, 
and everything geek pop culture!
---
---
Show your enemies you mean business in the Men's Collectors Edition Iron Man 2 Mark Vi Costume! This impressive design includes shoulder pieces, a chest piece with light up arc reactor, thigh pieces, a full character helmet, and a complete jumpsuit with enclosed hands and shoe covers. This great party costume is perfect for movie- theme parties where guests can dress as their favorite characters and superheroes. The included mask features a metal look with gold coloring on the face and red pieces around the back of the head and the face. The full red jumpsuit has an armored look when you add the sturdy shoulder pieces and chest plate to the front. Metallic gold thigh pieces cover the upper legs and create a powerful look just like the famous character from the hit movie. Impress everyone with this elite party costume, which also showcases a light up arc reactor on the chest.
Podcast: Play in new window |
Download

Comments
comments