by David Lobato, Reporter
In celebration of the Reel Anime 2012 film festival which is currently screening in cinemas all around Australia until the 26th of September, ComicsOnline has been given the pleasure of reviewing each of the four films that are being shown. The first one on my personal list is Wolf Children, a film about a mother's struggle to raise… well, two wolf children. Surprise!
Wolf Children begins by telling the tale of how the parents of these two wolf kids met at university in Japan. As their father was a poor man, he lacked the money with which to actually officially enroll to study the courses offered, so in a bold "stick it to the man" move he simply attended the various classes anyway. One fateful day his bride-to-be, Hana, noticed him seeming rather out of his element in one of her classes. Being the kind and gentle soul that she was, the woman offered to share her books with him, before sneaking him into the library to host stealthy study sessions. So began their love story, and before long he reveals his deepest secret to her: he is actually a wolf. Not a werewolf mind you, but rather a "wolf-man". All he desired was to live in harmony with the world. As tends to happen when people are in love, they had a daughter, Yuki, and then later their son, Ame.
Like male pattern baldness, apparently wolf-ism is hereditary, as the wolf trait is passed on to both Yuki and Ame, who struggle as infants to maintain this secret. After the somewhat mysterious death of their father, the family moves to the countryside to essentially make a new life for themselves. Away from prying eyes, the children learn to embrace and control their wolf-side. Although this film is titled after the two children, I believe it is more about Hana's struggles as a single mother, which would be hard enough without the extra burden of them being wolf-people, which as you can imagine proves to be a very tough undertaking.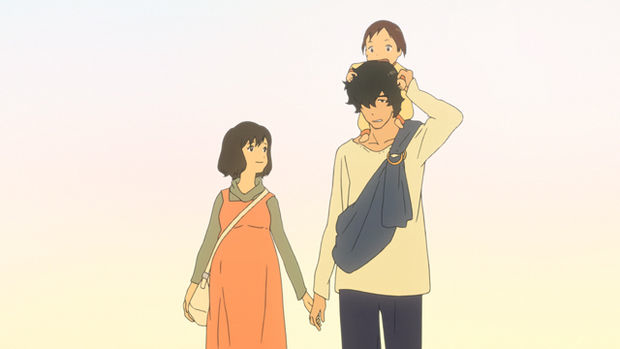 The film's aim is obviously to make us really care for and empathise with Hana while rousing emotion and inspiration, which it accomplishes very well. The script is beyond excellent, the writers managed to capture the attitudes of children almost perfectly, and having two nieces and a nephew of my own I instantly noticed the accuracy of the children's behaviour in this movie. Also being captured much better than I would have expected was the ever changing interests of the two children. At a young age Ame shies away from his wolf side and later in his early teens he completely turns around, embracing it to the absolute fullest. Yuki goes in the exact opposite direction, as a youngster she is hardly ever human, spending most of her time running about as a wolf. Coming into her teens she grows and changes her ways, reverently vowing to never again use her animal side.
Visually this story is beautifully told, with a picturesque background contained in almost every frame. In fact, some of the backdrops in several scenes are so beautiful that I would have no qualms about framing stills from the movie and hanging them up on my wall. The animation itself is delivered in a very natural fashion that just "feels right". In the opening twenty minutes alone I was incredibly impressed with the proceedings, as there was very little dialogue and the narrative is instead delivered almost completely using the animation, the artwork and the music.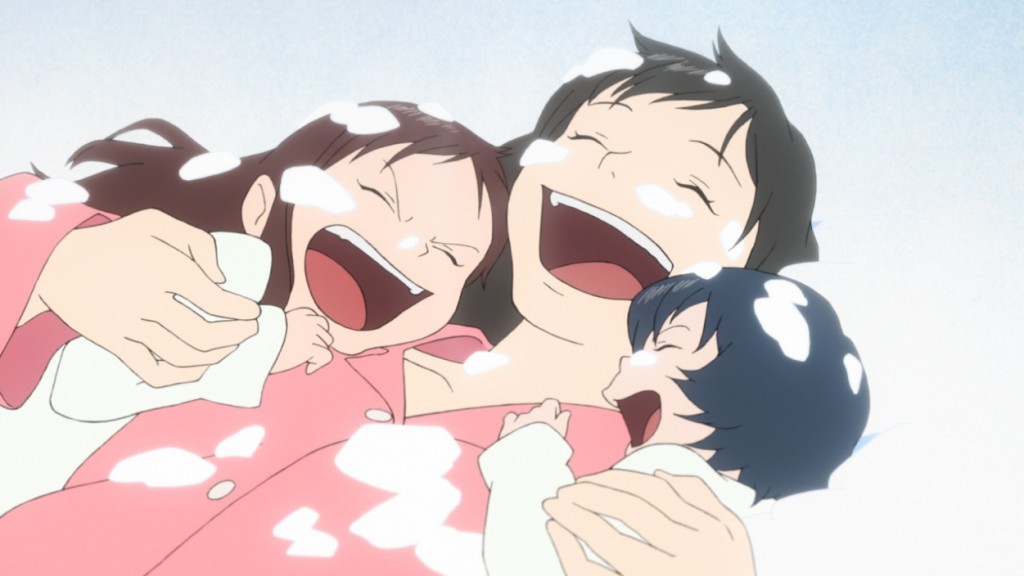 Wolf Children is a very emotional, highly-artistic film that I would normally dismiss and not go out of my way to seek out and watch. Obviously, I am very glad that I was given the privilege to experience such a beautiful piece of art. Although the film's audio was in its native Japanese format, the perfectly translated subtitles along with the artistic direction the film takes makes grasping the storyline no trouble at all.
Overall I enjoyed Wolf Children immensely and highly recommend it if you are feeling like curling up on the couch and treating yourself to a meaningful and heartfelt film on a cold, dreary day. I also recommend seeing it on the big screen as part of Reel Anime 2012 before you miss your chance. The film festival is running until the 26th of September. For further details, go to www.reelanime.com
Rating:






ComicsOnline gives Wolf Children 4 out of 5 uncontrollable kids.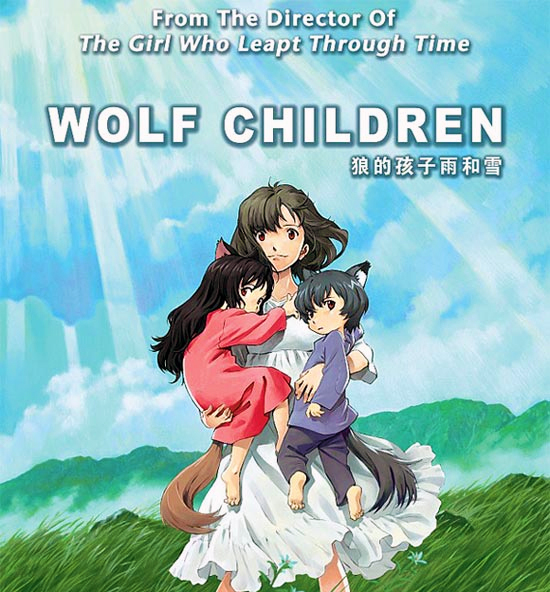 Lead your wolf pack to ComicsOnline.com for more Reel Anime 2012 coverage and everything geek pop culture!