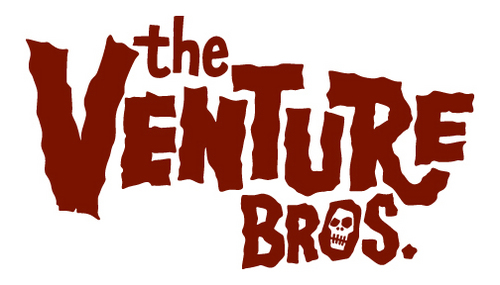 Over at NYCC Venture Bros Panel, Doc Hammer and Jackson Publick had so much Nothing to announce. So much, just for us. While we were being entertained by Doc's stories and the comedy workings of these two, they were derailed when discussing how Doc hates certain words. He even had a list of them, and was kind enough to read it to us! So, boys and girls, don't forget to try and use these when you're talking to him:
· Ridonkculous
· Hot mess
· Literally when it's not used appropriately
· Totes (as in totally)
· IMO and IMHO
· Awesome sauce
· In your face
· Rocking out
· It is what it is
· Conversate
· Underwhelm
· Meh ("I don't want your 'meh'!")
· Sick puppy
· Big time
· Take it to the next level
· Get your/my ___ on! (Getting' my drinking on!)
· Go big or go home
· Wow factor
· Pure Win/FTW/Any degree of winning
· Rawk
· Bring you're A-Game
This was brought to you by Doc Hammer's pink iPhone.
Stay tuned to ComicsOnline.com for more New York Comic Con coverage and Venture Bros antics as well as everything geek pop culture!