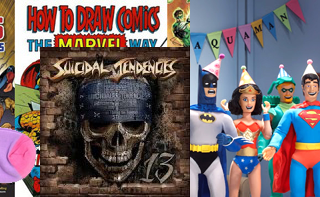 The smell of Thanksgiving dinner lingers in the air, the stores are decorated for the next holiday, and the sale ads fight for prominence on the computers, television, and our mailboxes. But you still need to buy a gift for the person whose favorite events have the word "Con" at the end, and believe that San Diego should be the destination of an annual pilgrimage. ComicOnline's annual guide is back to help you shop for the geeks in your life, this year in partnership with our awesome friends at Weird-Girls.com.
Written by
Karl Madsen
on
November 30, 2013 @ 8:59 pm
Filed under:
Gift Guides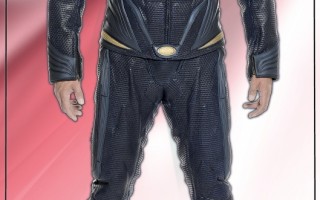 UD Replicas Flies High With MAN OF STEEL Leather Jacket, Pants & Boots ­ Available Now   Intricately Designed Leather Suits Bring to Life the Power and Heroism of Superman TORONTO, Ontario, Canada (November 26, 2013) ­ "That guy is like Superman!" You¹ve heard the phrase a million times.  Now, it¹s time to turn it […]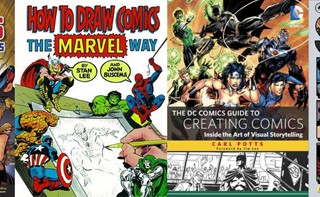 Every year we have hundreds of choices on what books or TV series to buy for the geeks we love, but some people have the gall to be caught up on every comic and every show. What do we get for these geeks who already have everything, or we don't know what they already have? Books ABOUT their geek passions. Do you have an aspiring artist on your list? How about a comic geek ("fan of-") who is also a comic nerd ("student of-")? Take a look through this Gift Guide and you may find a present with just the right magic…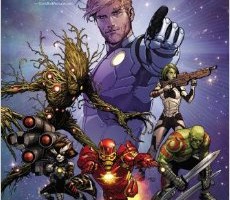 by Mike Favila, Editor Can you believe it's almost the end of the year already?  I know it's only November, but it's not too early to get a jump on getting your favorite reader some hot new reading. Though there have been a lot of good releases this year, I've put together a few of […]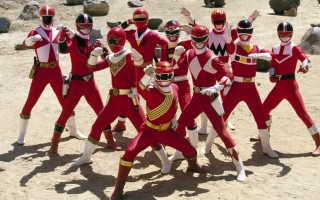 In 1993, a television show was launched that would ultimately change the face of children's programming as we knew it. Five teenagers with attitude burst onto the screen on Saturday morning, teaching children about teamwork, morals, and honor. Twenty years later, the Power Rangers legacy is still going strong with new annual incarnations. Thanks to our friends at Shout! Factory, fans new and old can enjoy several chapters of the Power Rangers saga in a new DVD box set featuring Seasons 8-12 (Lightspeed Rescue through Dino Thunder).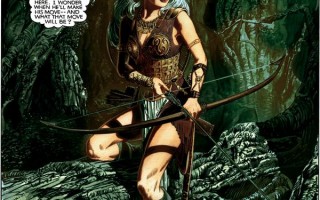 by Mike Favila, Editor This month, Titan rereleases Marada The She-Wolf, a sword and sorcery tale originally published back in Marvel's Epic days.  Created and owned by Chris Claremont and John Bolton, it finally sees print in a beautiful hardcover book.  Titan's been coming out with a lot of cool older properties that haven't really […]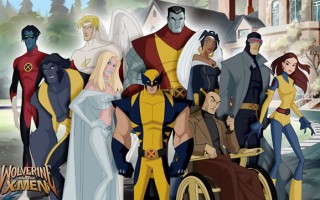 Grab a pen and jot down Jayden's top five animation titles for 2013 to ensure your loved ones will have a very geeky Christmas!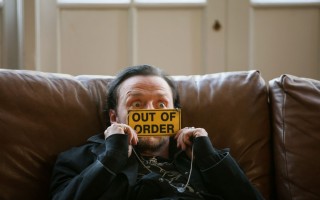 The World's End, Simon Pegg and Edgar Wright's final chapter in the so called 'Cornetto Trilogy', has just been released on Blu-Ray.  We at ComicsOnline.com, and me personally. love the previous two, so I was pretty excited for this last collaboration to be released.  I still remember the first time I finally checked out Shaun of the Dead,  after all my friends had recommended it.  The odd, but loving, send up of the now ubiquitous zombie genre was fresh and hilarious, continuing where Army of Darkness left off, but taking it to in a slightly more British direction.  Would The World's End live up to the high standard they've set?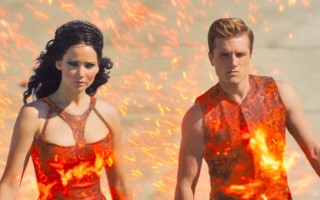 Finally!  It feels like forever since the first film of the series, The Hunger Games, was released (although I am told that it was only released in March 2012…I don't believe you, IMDB) and fans of both book and movie have been faithfully awaiting The Hunger Games: Catching Fire.  Let's get you all caught up.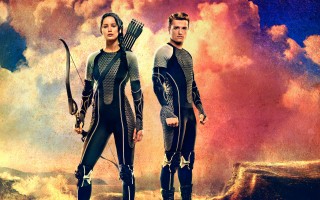 It is said that once you win the Hunger Games you are done. There is no more reaping for you, no more starving for you or your family, no more worries for the rest of your life. At least that is what the winners of last year's 74th Hunger Games Katniss Everdeen (Jennifer Lawrence, Silver Linings Playbook) "The Girl On Fire" and Peeta Mellark (Josh Hutcherson, Red Dawn) thought. But the love story that made them win the games might not have been seen as an act of selflessness, but an act of defiance against the Capitol. As they embark on their victory tour, they have to convince everybody that it wasn't, that it was only an act of desperation by a silly little girl in love. But a revolution is brewing, and Katniss is the spark of hope that the districts of Panem need to end the violent oppression and stronghold the Capitol has on them. As President Snow (Donald Sutherland, The Italian Job) feels like he is losing control of the districts he will do whatever it takes to regain it. The Hunger Games: Catching Fire is the sequel to last year's movie based on Suzanne Collins trilogy of books with the same name, and it comes to a theater near you on November 22nd.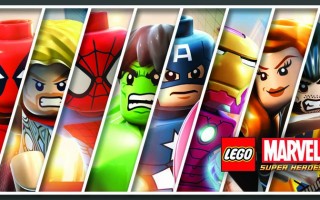 Does the world really need another LEGO game? Well, dear readers, I can assure you that the answer is a huge, resounding "EXCELSIOR!" Uh, I mean "Yes"!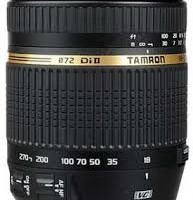 by Kerrie Hui, Reporter Packing a bag to attend Con's and Expo's like San Diego Comic Con and PAX require some finesse. If you pack too much, your back could suffer from hours of waiting in line with a heavy bag; if you pack too little or bring nothing at all, you may curse yourself […]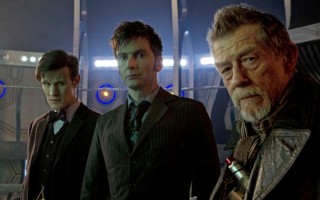 SAN DIEGO WHOVIANS! YOUR TIME HAS COME! NCM Fathom Events and BBC AMERICA are thrilled to celebrate 50 years of the world's longest-running Sci-Fi series Doctor Who with an explosive Real D 3D presentation of the Doctor Who 50th Anniversary Special: The Day of the Doctor. This extraordinary one night event will take place in […]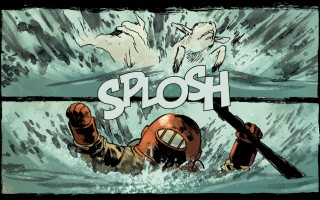 Here's a great new creator-owned comic that geeks should be keeping an eye on, particularly those with short attention spans: Sebastian Hawks and the Loch Ness Monster.